UPCOMING EVENTS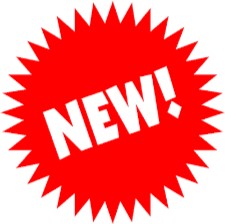 ONLINE TICKET PURCHASE: Click here for link to online ticket purchase 
SOUVENIR PROGRAM BOOKLET ADS (Playbill sized layout 5.5″ x 8.5″) – We welcome your submission of a business ad, congratulatory sentiment or a memorial. Our average attendance at the concert is over 800 people from around the Washington DC metropolitan region.
Should be camera-ready (free of blemishes and/or distortions)
Sample formats are: DOC, JPEG, BMP, TIFF, PNG, PDF
Can be submitted to any choir member, church rectory office, or electronically to Choir@hcscchurch.org
Please include your Name, Email and/or Phone along with any details or special instructions for your ad.
DEADLINE FOR ADS: October 1, 2017
Payment is due at time of submission (checks made payable to Holy Comforter-St. Cyprian Church). Pricing is as follows:

Concert Program Ads Prices

| Ad Size | Individual | Corporate |
| --- | --- | --- |
| Full Page 5" x 8" | $100 | $500 |
| Half Page 5" x4" | $50 | $250 |
| Quarter Page 2.5" x 4" | $25 | $150 |
| Business Card 3.5" x 2" | $20 | $75 |
| Tribute (one liners) | $10 | |
---
About the Holy Comforter – Saint Cyprian Music Ministry
The Holy Comforter-Saint Cyprian Music Ministry participates in every communal celebration of faith in the parish. The Music Ministry adds a dimension of meaning and spirit and a communication of faith and ideals which contributes to and enhances the celebration of word and sacrament. This parish is proud to have a very strong and inspiring music ministry that is recognized as one of the best in the Archdiocese of Washington. The choir's repertoire includes diverse sacred music offerings (anthems, church hymnody, spirituals and traditional as well as gospel music). The members bring over 500 years collectively in singing experience to their ministry. The choir has sung in concert and worship service throughout the Washington DC metropolitan area, as well as toured the south, east coast and heartland regions of the United States, and perfomred with many internationally acclaimed artists. The choir has served as featured artists in hospitals, churches, government agencies and concert halls – including the John F. Kennedy Center for the Performing Arts and the Susan G. Komen Race for the Cure.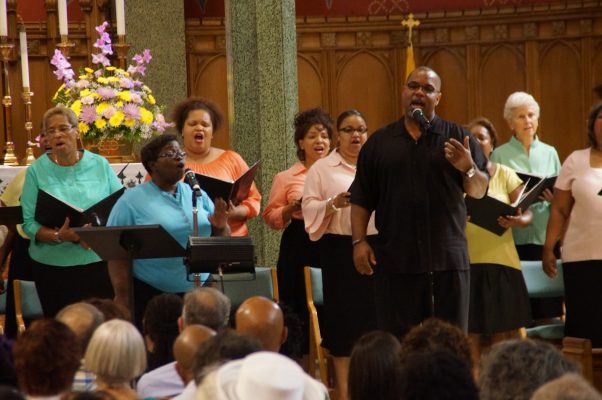 The HCSC Chourch Choir began under the pastoral care of the late Reverend Richard J. Swift, S.S.J., who recognized the need for African-American Catholics to express their musical gifts in Catholic worship. For the past 30 years of its existence, the choir was under the musical leadership of the incomparable Kenneth W. Louis. Now, under the directorship of Mr. George Stewart, who brings with him over 33 years of excellence, the choir continues their charge to leave no soul untouched, spirit unchanged as we lift our minds and hearts in musical minstry.
---
Meet Our Director of Music Ministry Mr. George A. Stewart:
Widely sought after—in part due to his ability to fit into any music program irrespective of denomination or genre—George has served as choir director, accompanist, or minister of music for a number of area churches. Before coming to Holy Comforter-Saint Cyprian, he was the Director of Music at Our Lady of Perpetual Help Catholic Church in Washington, DC; choir director at St. Vincent DePaul Catholic Church in Washington, DC; staff musician at his home church—Breath of Life Seventh Day Adventist Church–in Fort Washington, MD; and Director of the Gospel Choir at Our Lady Queen of Peace Catholic Church in Arlington, VA, a position he held for 33 years.
George has been blessed to share his gift in a myriad of venues ranging from small Pentecostal store front churches, to television studios, and concert halls on both coasts. His past choir, Perpetual Glory, was the first African-American Catholic Gospel Choir to perform at the historic Ford's Theatre in Washington, DC.
George has played on several recordings, including the GIA-published "Catholic Classics, Volume VII," and the Holy Comforter-St. Cyprian Church Choir's own "We Offer Praise." In the fall of 2015, he was honored to grace the altar as one of the musicians for the Junipero Serra Canonization Mass celebrated by Pope Francis at the Basilica of the National Shrine of the Immaculate Conception in Washington, DC.
Born in Springfield, Massachusetts, George A. Stewart is a proud 1987 graduate of Howard University with a B.A. in Communications and a minor in Music Education. He has been employed as a Computer Programmer/Analyst with the U.S. Department of the Treasury since 1987.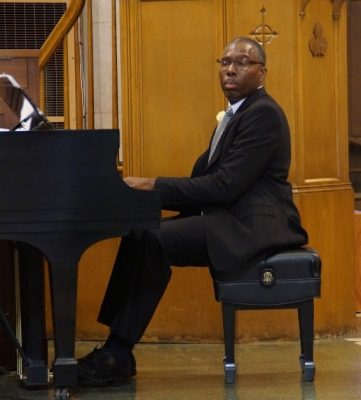 ---
HCSC Music Ministry is composed of:
1. THE CHURCH CHOIR (under the direction of George Stewart) whose repertoire includes anthems, church hymnody, spirituals and traditional and contemporary gospel music. The Church Choir provides music ministry principally at the 11:00am Sunday liturgy, church holy days and other special occasions. The choir has sung in concert and worship experiences throughout the Washington, DC and Baltimore metropolitan areas as well as toured the south, east coast and heartland regions of the United States.
In
celebration of the choir's 40th Anniversary in 2013, the choir recorded a wonderful cd titled "We Offer Priase" featuring a diverse selection of songs and hymns. The music is available for purchase and download at the following sites:
iTunes • http://apple.co/2aOeJwY
Amazon • http://amzn.to/2axHd9x
GooglePlay • http://bit.ly/2aqfIzz
Spotify • http://bit.ly/2aOmxiw
The cd is also available for $10 and can be purchased at the Church bookstore or by contacting the rectory office at 202-546-1885 or hcscstaff@hcscchurch.org.
Track #1 We Are Surrounded (by a great cloud of witnesses) is the theme song of our parish:
---
2. THE YOUTH ENSEMBLE represents a component of both the parish's Youth Ministry and Music Ministry. The Youth Choir provides music ministry at the 11:00AM liturgy the second Sunday of the month (which is designated as Youth Sunday). The Youth Ensemble has also performed in the annual music ministry anniversary concert. The ages range from 5-17 years old.
---
3. CANTOR AND MUSICIANS are especially skilled and talented musicians who provide music leadership and ministry at the 4:30pm, 8:00am and 11:00am liturgies.
For more information, please call the rectory at (202) 546-1885 or hcscstaff@hcscchurch.org
---
Following is a video by the Office of Black Catholics featuring our music ministry along with Monsignor Charles Pope and former HCSC Music Director Kenneth Louis.
---
Choir member highlight:  Robert E. Person — beautiful video filmed around Washington D.C., and at Holy Comforter – St. Cyprian